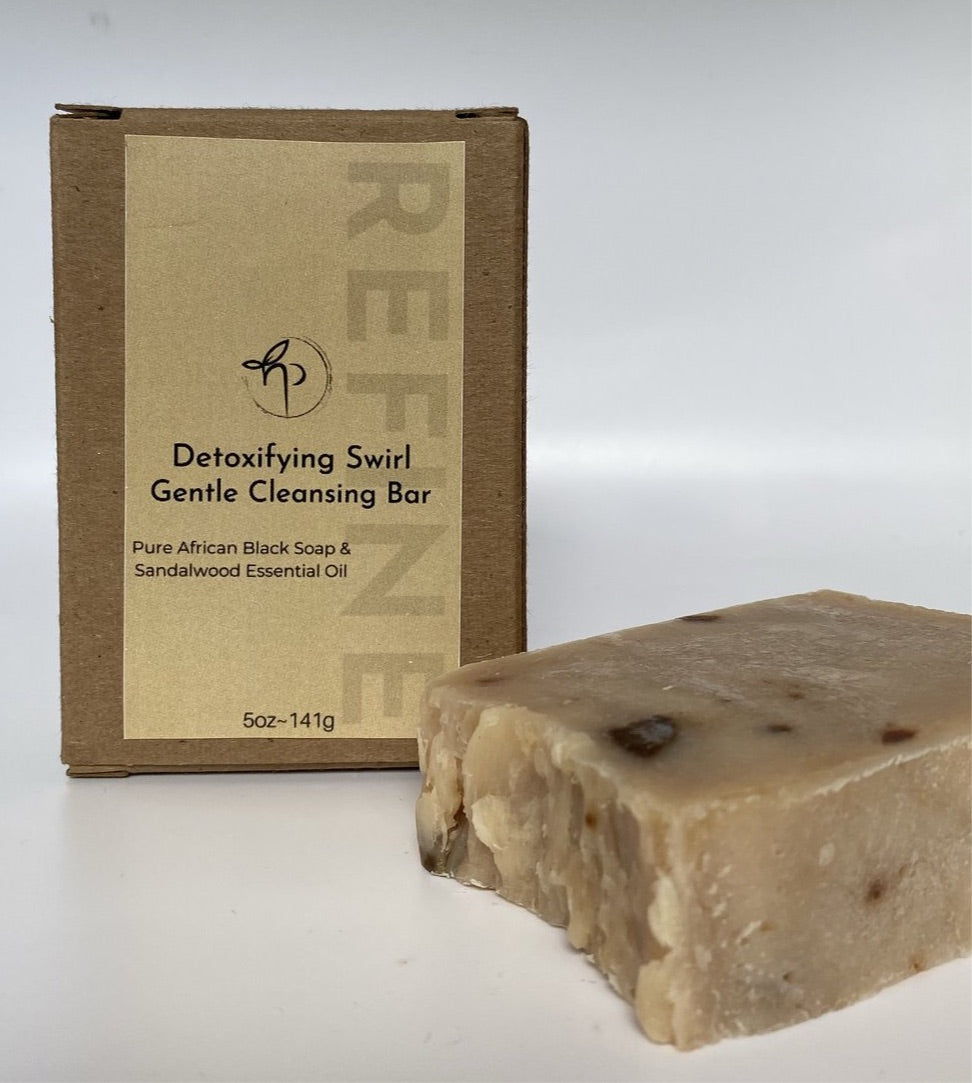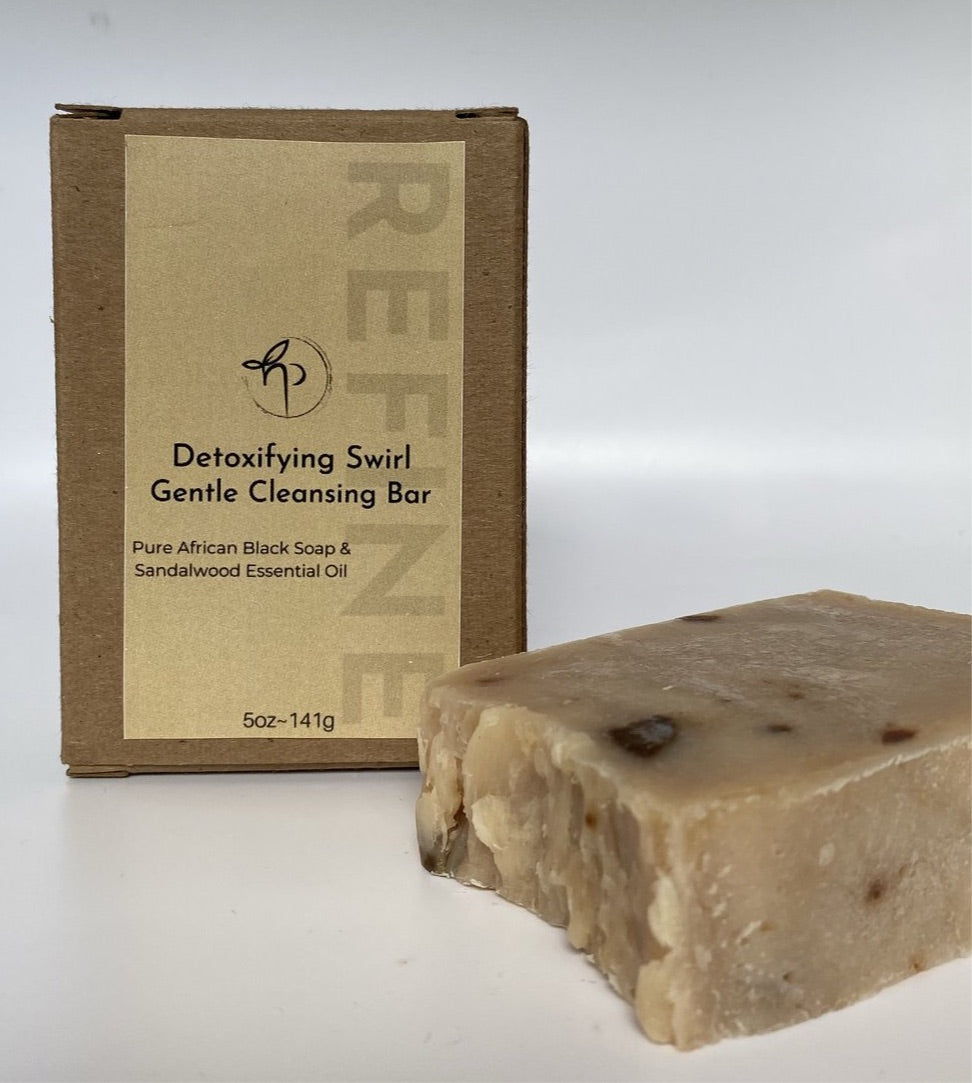 PRODUCT INFORMATION
CUSTOMER REVIEWS
PRODUCT INFORMATION
ALSO KNOWN AS DETOXIFYING SWIRL
Fragrance : A sweet warm coconut base blended with a pleasant vanilla and sandalwood mix 

Key Benefits:

Skin Detoxifying
Firms and tones skin and improves skin texture, for more supple and glowing skin
Suitable for all skin types, especially oily combo skin
Weight : Cut at approximately 5 oz. All bars are cut by hand and sizes can vary slightly from bar to bar and are handcrafted in small batches for the best quality. Color may be slightly different.
To Use : Use water to increase lather and rub into hands or towel for 15 seconds to 30 seconds
Ingredients :  Saponified oils and Butters of Shea Butter, Cocoa Butter, Avocado Oil, Coconut Oil, Castor Oil, African Black Soap, Vanilla and Sandalwood Essential Oils

 How to care for your soap:

In order to take the best possible care to extend the life of your handmade soap, you can use a draining soap dish that will keep the soap dry underneath
PLANT BASED 
PALM FREE 
NOT TESTED ON ANIMALS
PLASTIC-FREE PACKAGING
CUSTOMER REVIEWS
RELATED PRODUCTS