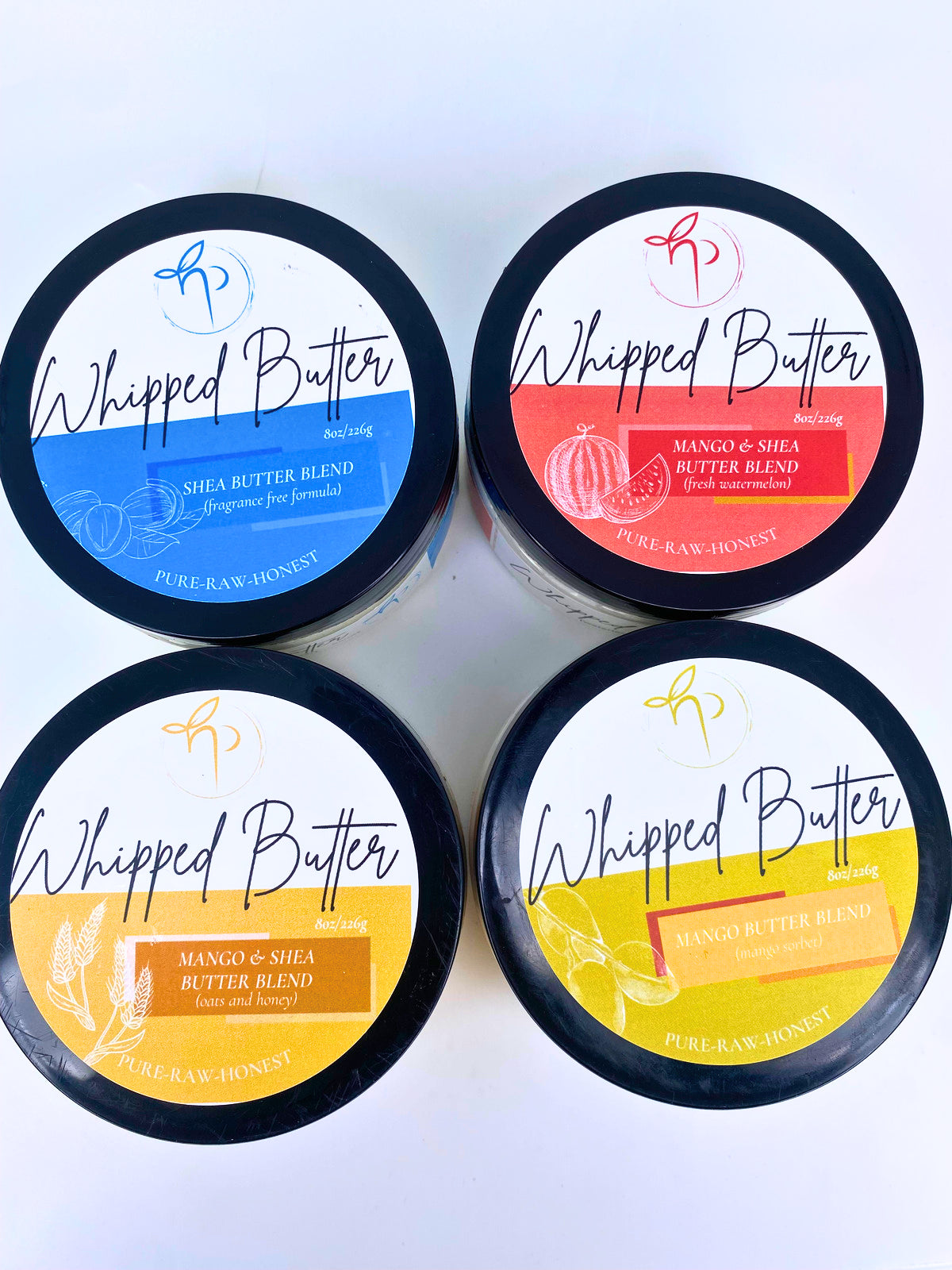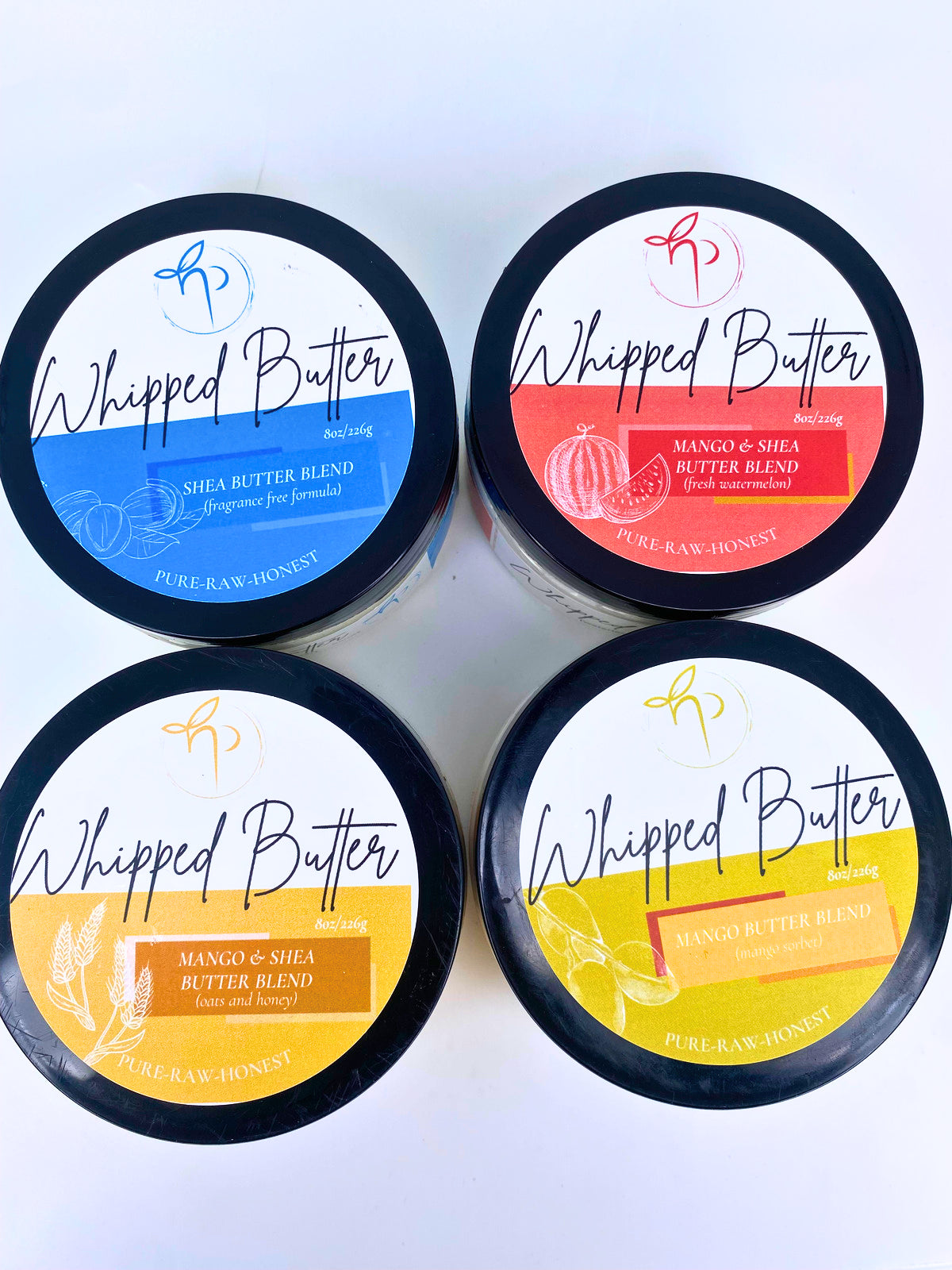 PRODUCT INFORMATION
What's Inside
CUSTOMER REVIEWS
PRODUCT INFORMATION
Why get one, when you can have them all!!
Hydrate your skin with the most exceptional blend of butters and oils nature has to offer. We handcrafted a lightweight creamy formula that quickly absorbs into your epidermis. This set includes our main body butter line that are known to soothe, soften, and deeply enrich your skin giving it a radiating glow. Grace your skin & indulge your senses with our Mango Butter, Melon Butter, Oats N Honey, and Shea CoCo!!
This set includes
PLEASE NOTE: Our butters may melt in transit during warm climates, and harden during colder climates. You can still use the butter melted or simply place it in the refrigerator to solidify. Unfortunately, it will not regain its original whipped texture. If your product returns to solid at room temperature crystallizing may occur, this only affects texture not the performance of product. This product can not be refunded or exchanged if it melts or hardens.
What's Inside
8oz Whipped Mango Butter
8oz Whipped Melon Butter
8oz Whipped Shea Coco Butter
RELATED PRODUCTS